All workshops took place between
August-October 2021
at Contact and
Touchstones Rochdale
Layers of Reflection was a collaborative drawing and collage workshop designed with the intention of exploring all the different parts of joy. From the personal to the collective we combined both reflective and active moments of making, whilst also embracing the complexity and messiness of joy. We tried different ways of relinquishing control and embracing the flow, the messiness, and the happy accidents of a range of different processes.

We started with a few different drawing exercises, which generated the source material to create the collages from. We played around with pace, working fast and then slowly, then practiced letting go by working onto and into our neighbour's work. Ending with us bringing all the pieces to a long row of tables and creating a series of large-scale abstract compositions.
Bundles of habits was a workshop where we considered our habits, rituals and routines and how they have been reshaped by the pandemic. We took time to reflect upon our daily habits through a series of exercises that built up into a collaborative mapping.
These exercises made us reflect as a group on the effects these shifts have had on our mental health and wellbeing. We created small a visual representation of these experiences through stream of consciousness and collaborative making methodologies.
In the second half of the workshop we made sections of these drawings into concertina zines, displayed on the shelves — all the zines show the identity of the group in that moment in time and focusing on the shared experience during the workshop and of our pandemic realities. A snapshot of all the participants.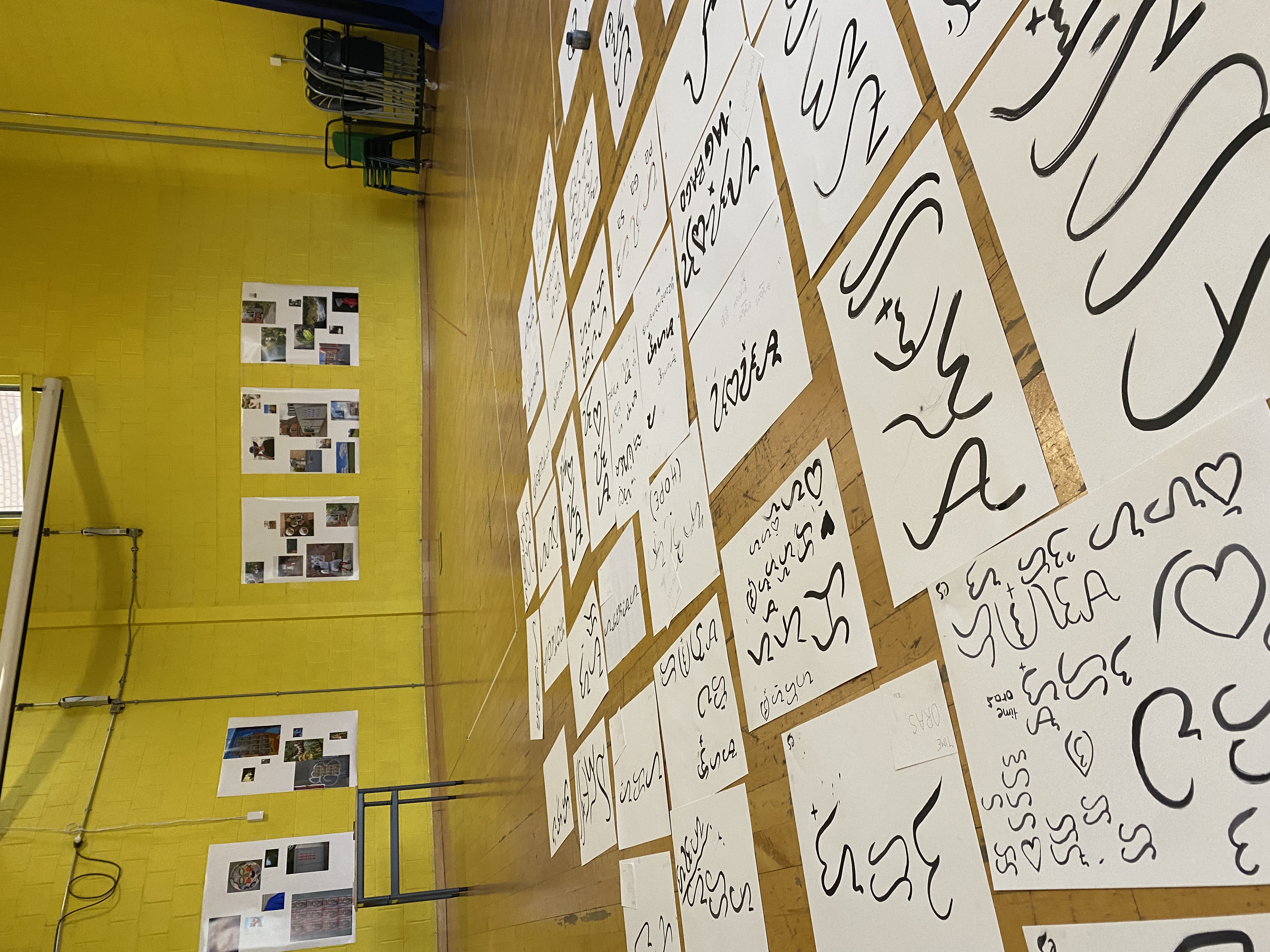 A piece celebrating Baybayin, the pre-colonial ancient script of the Philippines. This is a collaborative artwork where the words written in Baybayin were hand drawn by participants of the workshop In Celebration of a Lost Script. During the workshop, they were asked for phrases or words they associated with joy. Responses entailed: holding hands, family, change, peace, hope, culture and freedom.

The background contains the poem Our Mother Tongue by José Rizal. It talks about the love for Filipino language, why language is linked to the need for freedom and that it is more than just a group of words people use to communicate with each other.


Dionne Pajarillaga
more here︎︎︎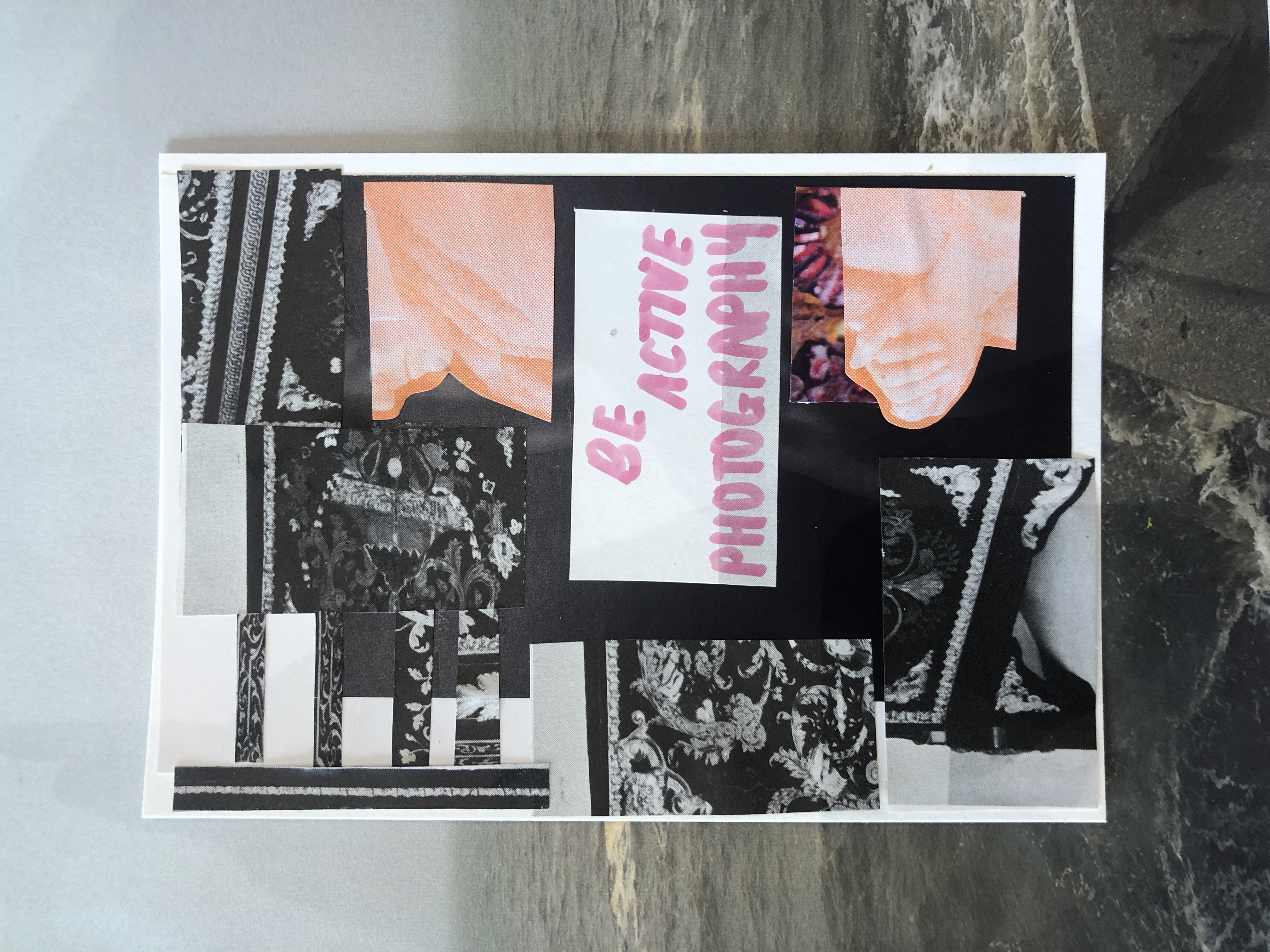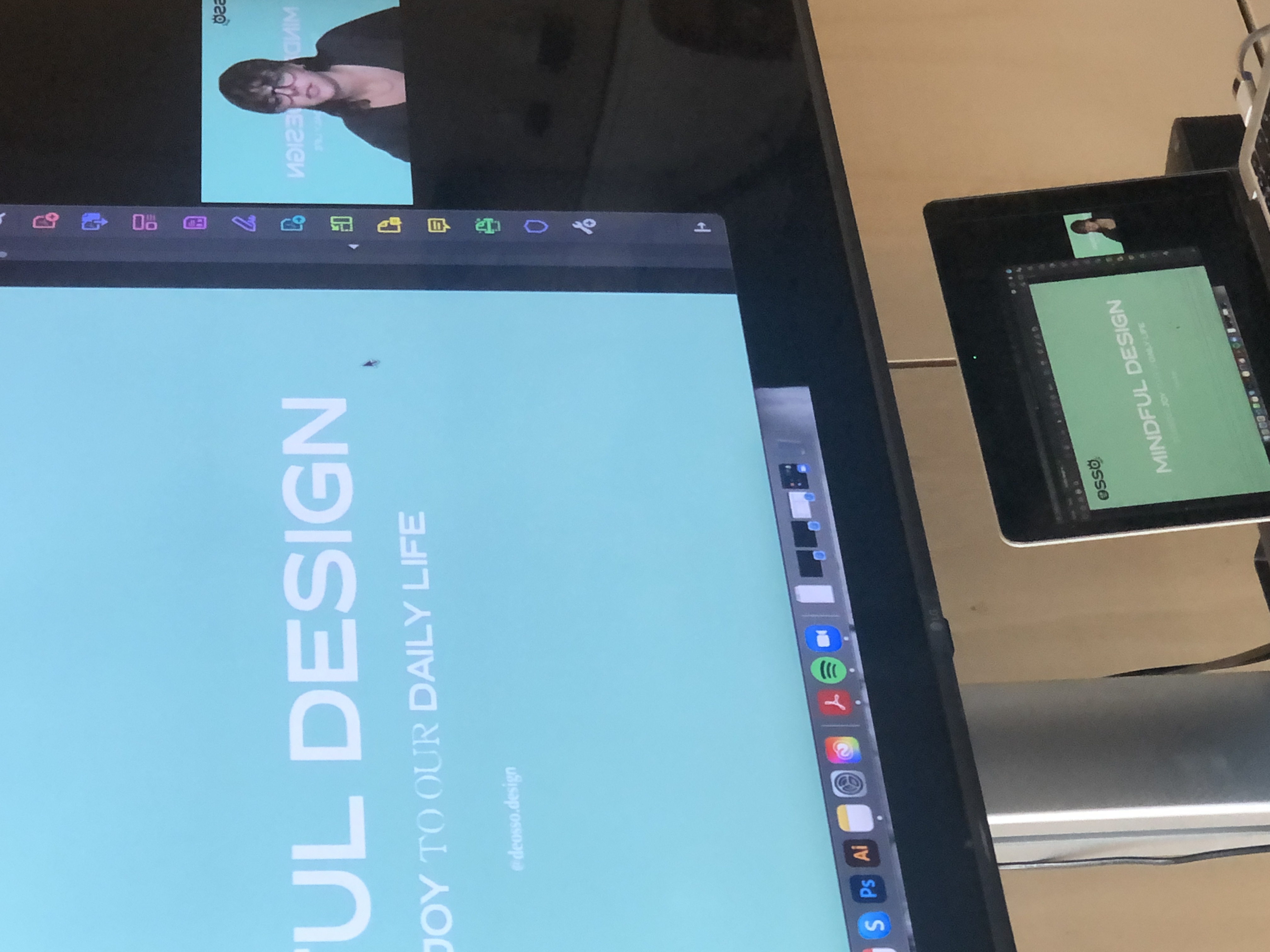 Mindful design to bring joy in our daily life was a half remote half in-person workshop that aimed to learn about this design method while using it to find wellness in basic tasks that we can all complete and achieve.

First, we learnt what mindful design was, how this method works and what mindfulness is. Then we discovered the 5 ways to well-being, 5 different elements that we need to look after in order to achieve wellbeing.

We did some activities to help us be present, relaxed and reflect on our experiences during and after the pandemic.

Materialised using 'mindful collage', and following the disruption and thematization method used in mindful design, each participant reflected about how to implement each of the 5 ways to wellbeing into their life as a way to find joyful moments and activities.

The workshop helped the audience find calming and soothing ways to connect with themselves and with their emotions through art and design.
On Saturday 4th September we spent the afternoon at Touchstones Gallery in Rochdale taking inspiration from Grayson Perry's tapestries we set out to create a collaborative piece that told our stories of lockdown, reflecting on what small moments of joy got us through this tough time and what it means to be reconnecting after lockdown.

The outcome is vibrant and hopeful, and is full of nature, family, animals, and food and drink! As we emerge we chatted about what things we want to take forward, commenting that things cant be the same as they were before. In Lockdown the days blended in one and we wanted to recreate this dreamlike quality by everyone creating around each other's works so it became blended.

What small moments of joy did you have? And can you still hold space for those now lockdown is over?
Hannah Whitlow
more here︎︎︎